Company Armor Engineering engaged in the design, supply,installation and maintenance of security booths (gateways) manufactured by Saima Sicurezza and Tonali (Italy).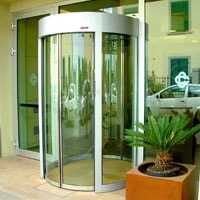 At that moment security booths (gateways) - is one of the modern, high-tech engineering and aesthetic devices, which are to ensure a high level of control over the incoming stream of visitors to the object with high security requirements. Security booths in appearance and size like a small tambour - gateway, which is equipped with two automatic doors, which are work on the principle "at a one time can be opened only one one door, while the other remains closed". Gateway cabin has two important roles - it is access control and inspection organization visitor.
In Europe and the USA installation of gateway security cabins in the input group of buildings, or at the entrance to individual premise - it is a standard of safety. The most popular cabins are in dealing with security and access control at sites with high traffic of visitors - airport (input an output lines), stadiums, large commercial and industrial centers, scientific research and military facilities. Small sizes of gateway cabins allow significant saving in area, the constructions of cabin eliminates direct contact the visitor and guards, while maintaining an visual inspection (as a line of sight through glassy side walls or doors, and with the help of are installed video cameras).
Our company is pleased to offer you a wide range of gateway cabins from leading manufactures - Italian companies Saima Sicurezza and Tonali. The products of these companies has proven its reliability and high quality thanks to many years of experience in this field.
Security booths Saima Sicurezza and Tonali are made at a factory in Arezzo and Arluno (Italy). The assortment of gateway security booths is large enough and allows to solve any problems in the field of organization of access control. The main types of security booths:
Rectangular bulletproof gateway cabins
Cylindrical bulletproof gateway cabins
Cylindrical anti-vandal gateway cabins
Special gateway cabins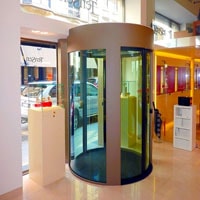 Appointment of bulletproof gateway cabins of any form - withstand shot from a firearm as a pistol and rifle. Anti-vandal cabins can withstand repeated blows sharp and blunt instrument. For rare cases with complex technical conditions, apply special gateway cabins (or improvement of any models), and it suggests that the gateway cabins of Saima Sicurezza and Tonali - is universal executive tool of access control.
Installation the security booth allows to organize access control "one by one".
Pass through the gateway cabin may be organized only by one visitor per one cycle. It provides a special weighing platform with sensors. When exceeding the allowable weight of visitor weighing, platform automatically locks the inner door. It is also possible to use sensors of volume.
Advantages of security boohts Saima Sicurezza and Tonali:
Beautiful appearance
Protection against firearms and impact resistance
Built-in metal detector
Checking of the visitor a variety of additional devices
Passage control "one by one"
Reduction outlay of the useful area and guards
Compatible with a variety of systems of access control
Low cost of equipment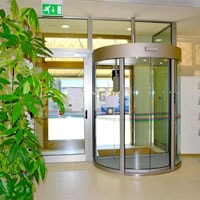 Security boohts Saima Sicurezza and Tonali support any kind of additional equipment access control. These are magnetic cards, biometric verification system fingerprint or hand, retina, checking weight, 3D-picture of face visitor an much more. To one cabin can connect up to 8 devices of access control. It is possible to quickly integrate gateway cabin to an existing system of access control.
At request of customer, our company is ready to consider possibility of the designing, supply, installation and maintenance of the gateway cabins Saima Sicurezza and Tonali.
We hope this information will be interesting and useful for you, please, contact our experts on the issue of cooperation in the production security booths Saima Sicurezza and Tonali be the phone:
8-495-409-13-53 or mail armor@armor-russia.ru

Шлюзовые кабины